Salty Paloma Margaritas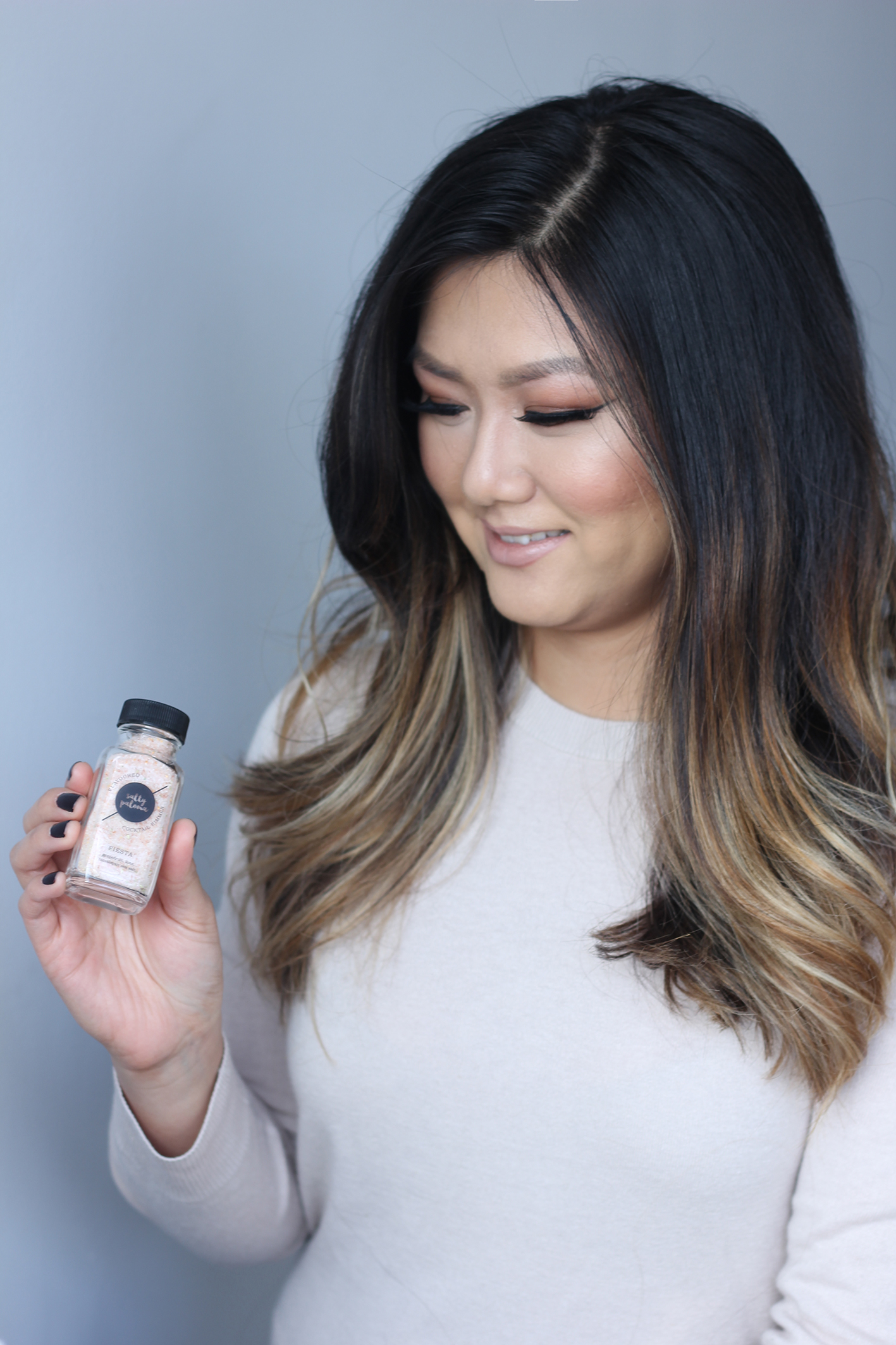 Is it summertime yet? Sure it's still February but it definitely feels like summer with the super warm weather we've been getting this year.
My long time friend Amanda Chen has gone through many things, from traveling the world to being a beauty editor at Cosmopolitan, so she knows a thing or two about beautiful things. On top of her love for travel and beauty, she's got a thing for making great cocktails.
That's what possessed her to create Salty Paloma - flavoured cocktail rimmers. You usually only see cocktail rimmers on margaritas, and usually only when you're at an all-inclusive in Mexico. So Amanda wanted to take Mexico home and created these beautiful cocktail rimmers you can use on all your drinks at any time, all year round.
What makes this better than Mexico? The fresh aroma of grapefruit, a key ingredient in all her rimmers. High quality ingredients like pink himalayan sea salt or raw cane sugar really bring out the flavours in the alcohol you're using. Finally the creative flavours - there's a spicy chocolate margarita salt that smells amazing.
I'm not a huge drinker (in fact I don't drink at all) - but I'd consider drinking more knowing that these products are made from organic sources, are naturally made without any preservatives or artificial ingredients, and are hand-crafted in small batches right here in Toronto.